May 21, 2017

---
March 28 - 30, 2017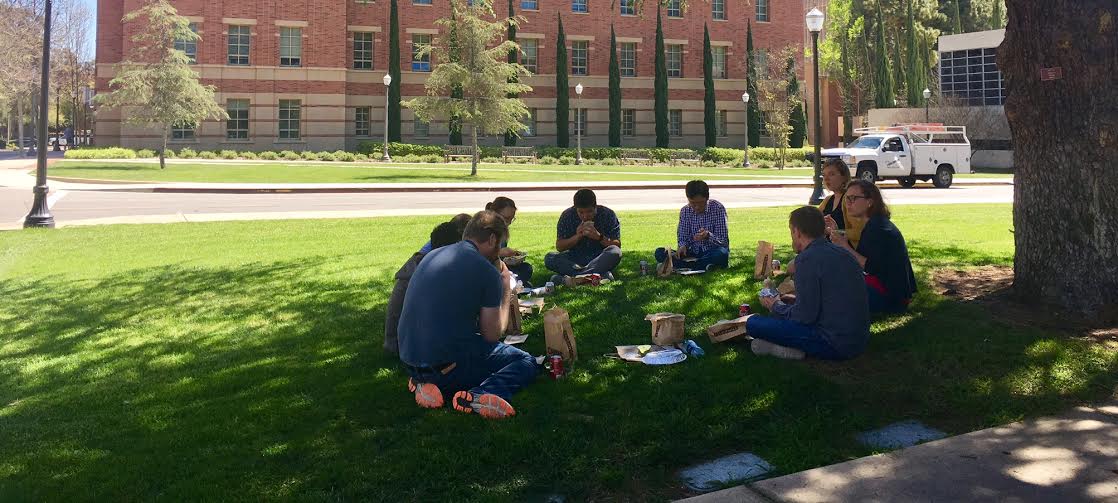 The CASS OIRlab team spent three intensive days at UCLA working on advancing the OSIRIS data reduction pipeline with our coding collaborators. They let us outside for nice picnic lunches.
---
March 20 - 26, 2017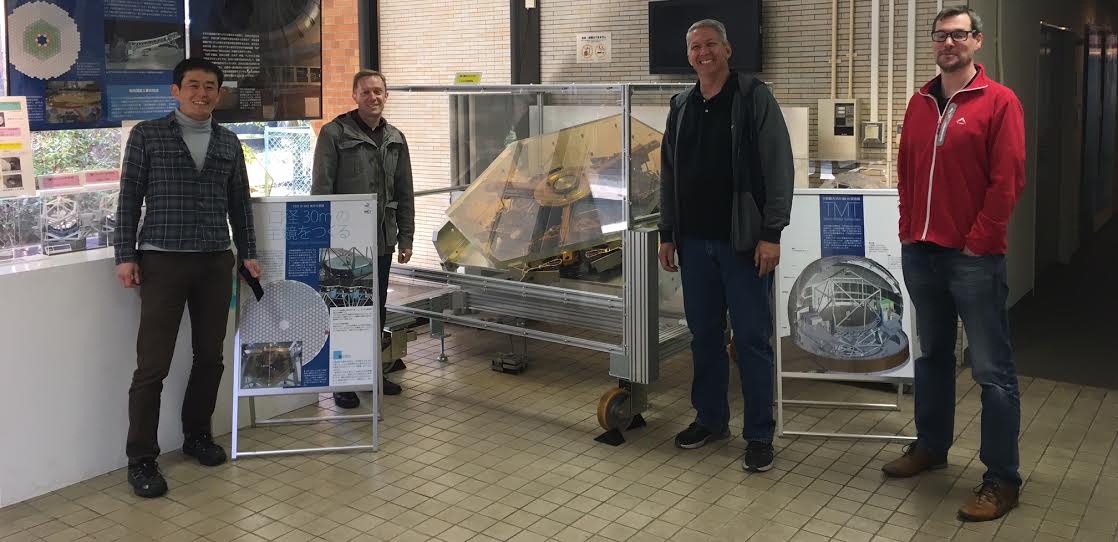 Eric Chisholm, James Larkin, and Shelley Wright attended an IRIS leads meeting at NAOJ and toured the exciting Thirty Meter Telescope (TMT) facilities.
---
March 12 - 15, 2017
---
November 18, 2016

IRIS instrument and team passes the preliminary design review at TMT headquarters in Pasadena on November 17-18th. Thank you to the esteemed reviewers! Over 1000+ pages of just reviewer documentation.
---
November 1, 2016

The Intermediate Redshift OSIRIS Chemo-Kinematic survey (IROCKS) results have been published in the Astrophysics Journal (Mieda et al. 2016). IROCKS first adaptive optics + integral field spectrograph survey of z~1 galaxies with a 2 year Keck Observatory observing campaign. See the latest results on the dynamics and star formation clumps in these systems.
---
October 19, 2016

The NIROSETI observing campaign just passed its 50% survey completion. More than 600 celestial objects, such as nearby stars, clusters and nearby galaxies, have been observed, but no ET signal have been detected. Thanks to our courageous students for observing all nights long! Go NIROSETI!
Read More
---
September 7-8, 2016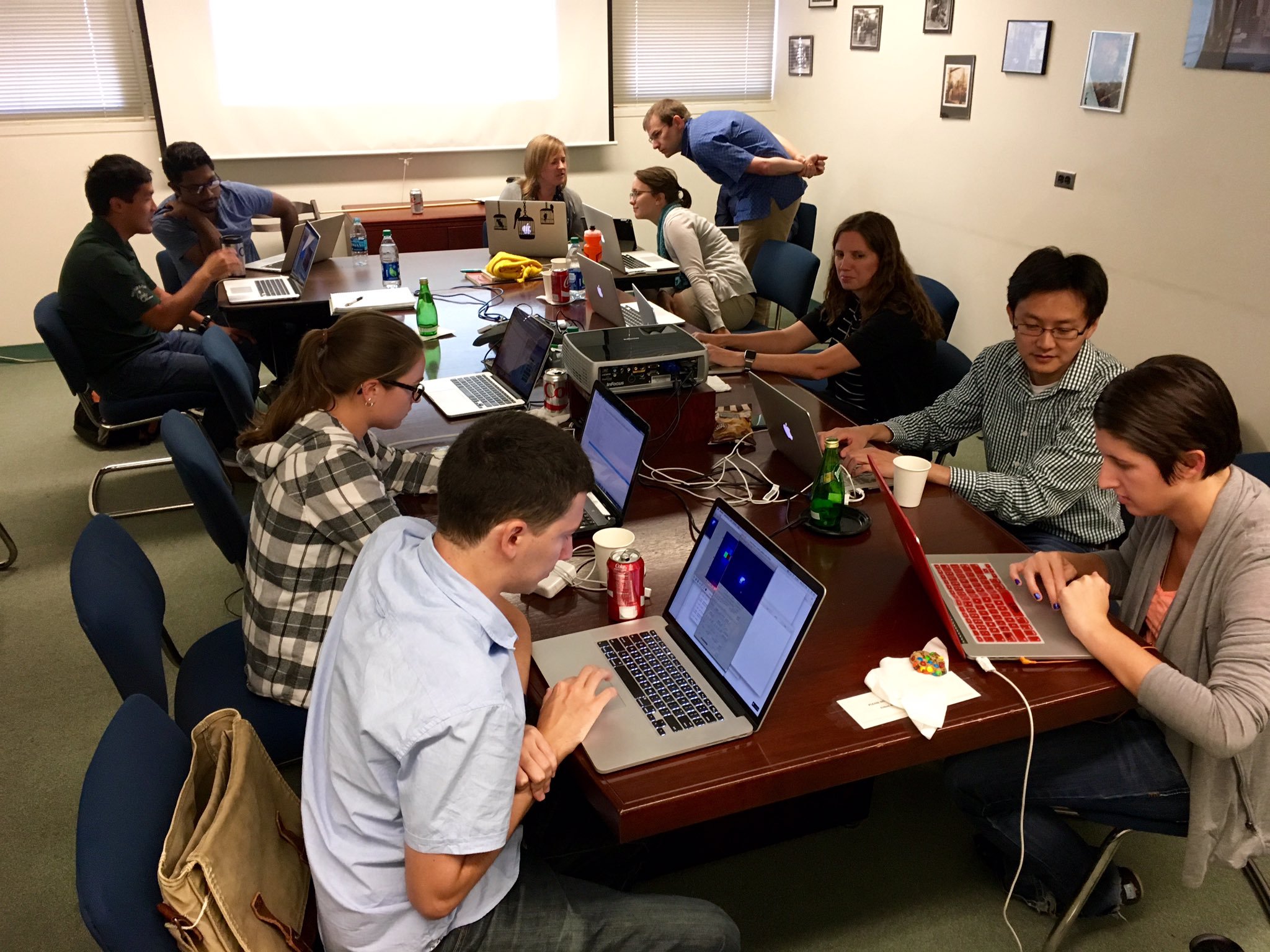 The CASS OIRlab team spent two intensive days at UCLA working on debugging and advancing the OSIRIS data reduction pipeline with our friendly coding collaborators. We had over 60+ code commits to the OSIRIS github page and drank many cups of coffee.
---
July 12, 2016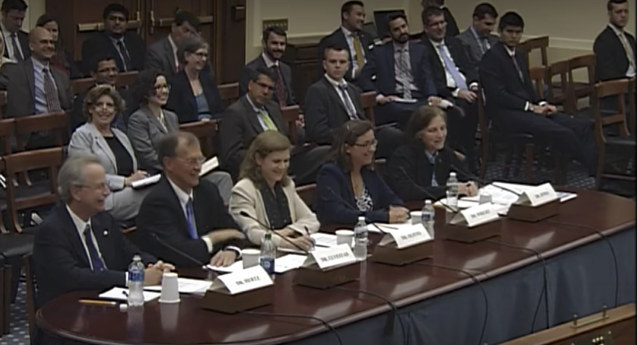 ---
June 12, 2016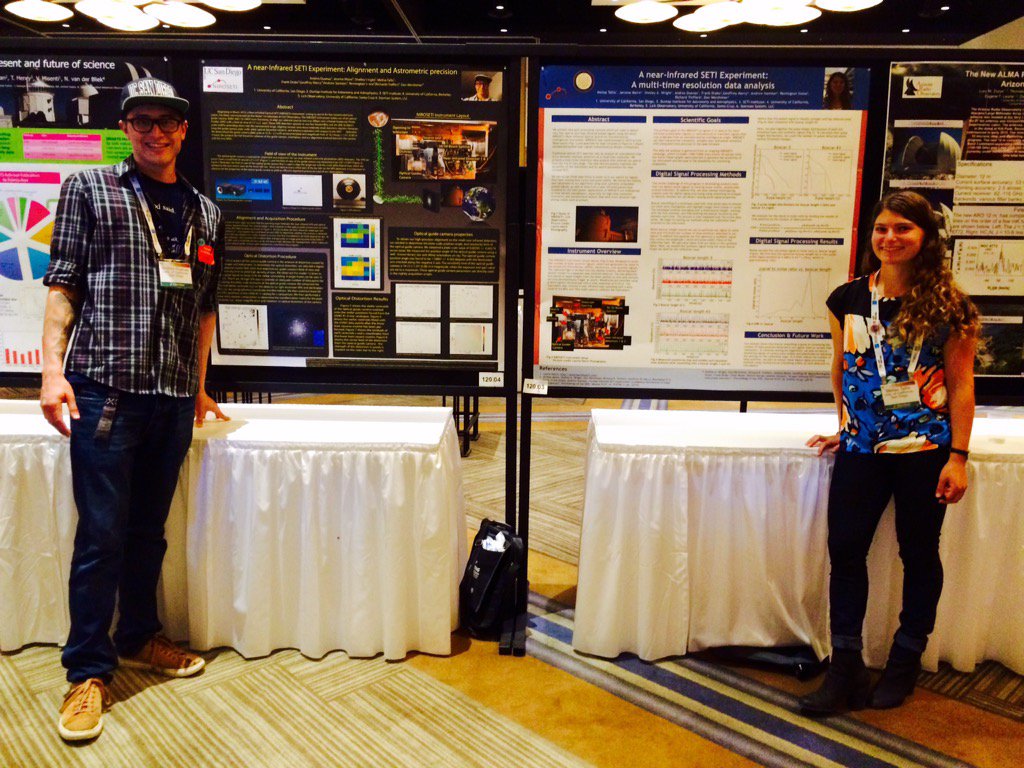 The majority of the CASS OIRlab attended the summer American Astronomical Society (AAS) sessions in San Diego. Greg Walth, Andrey Vayner, Shelley Wright gave talks at the conference. Melisa Tallis and Andres Duenas both gave excellent posters on the near-infrared SETI research!
---